Inclusion at the heart of San Francisco
The Kelsey Civic Center will be a vibrant urban community offering 112 homes for people of all abilities, incomes, and backgrounds. Located across from San Francisco City Hall, construction is targeted for 2022. A global demonstration project with C40 Reinventing Cities the development addresses the global impacts of climate change alongside one of our time's defining local issues: the affordable housing crisis. Anchored in inclusion, 25% of homes are reserved for people with disabilities in an accessibly designed building and supported by live-in Inclusion Concierges™. it will serve as a beacon of sustainability and disability justice in the heart of a city with a rich history in both.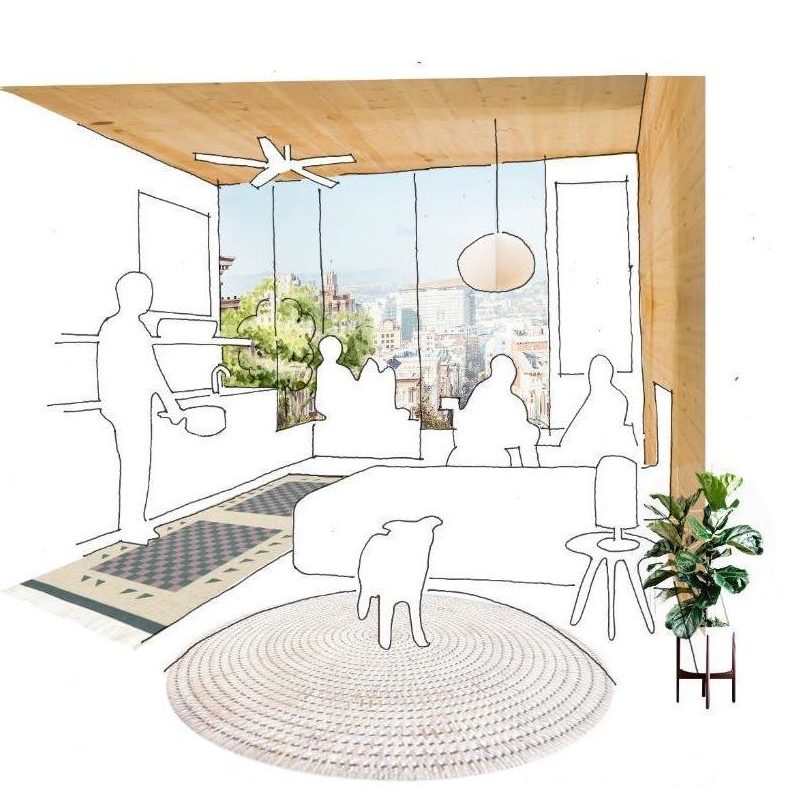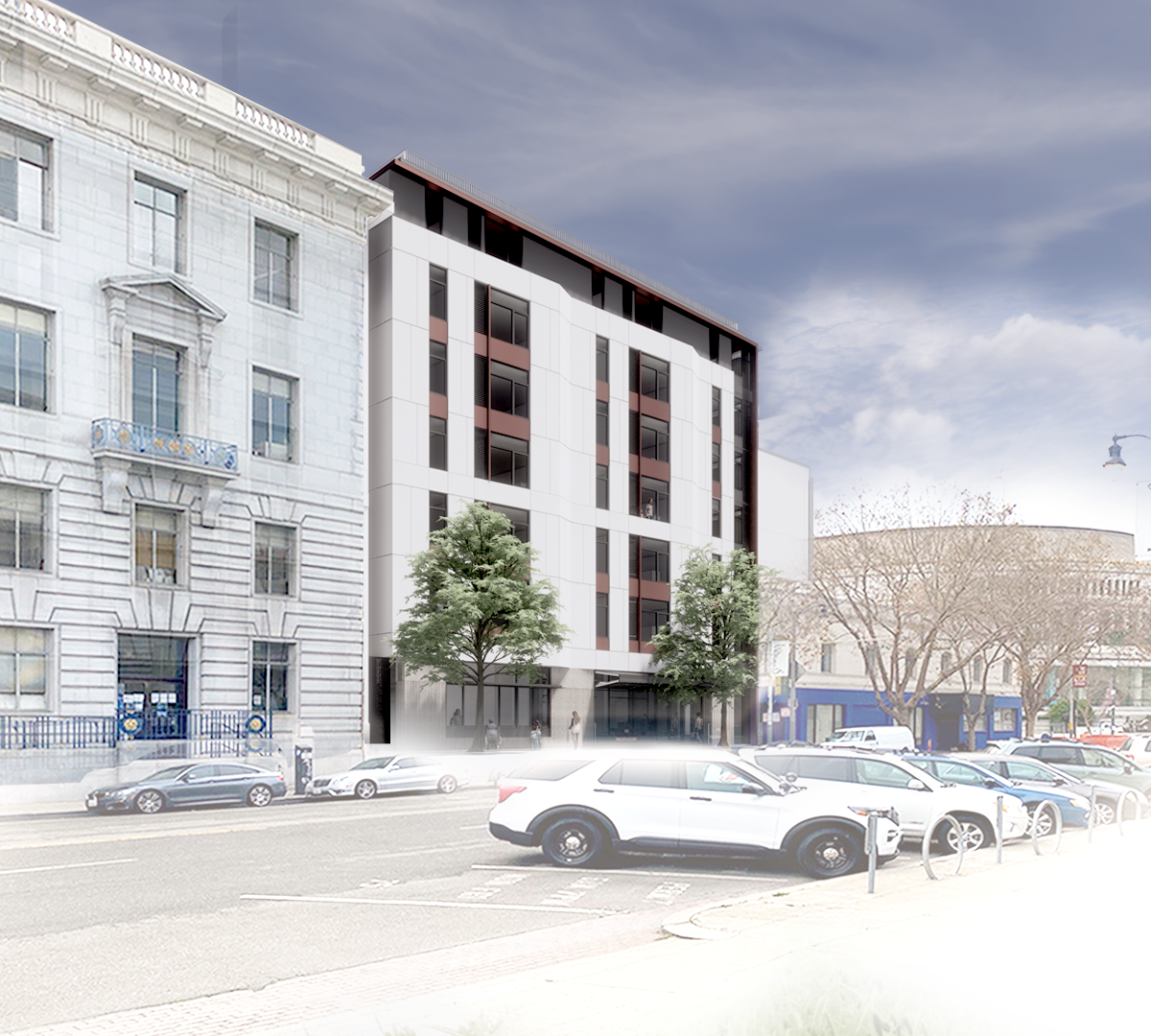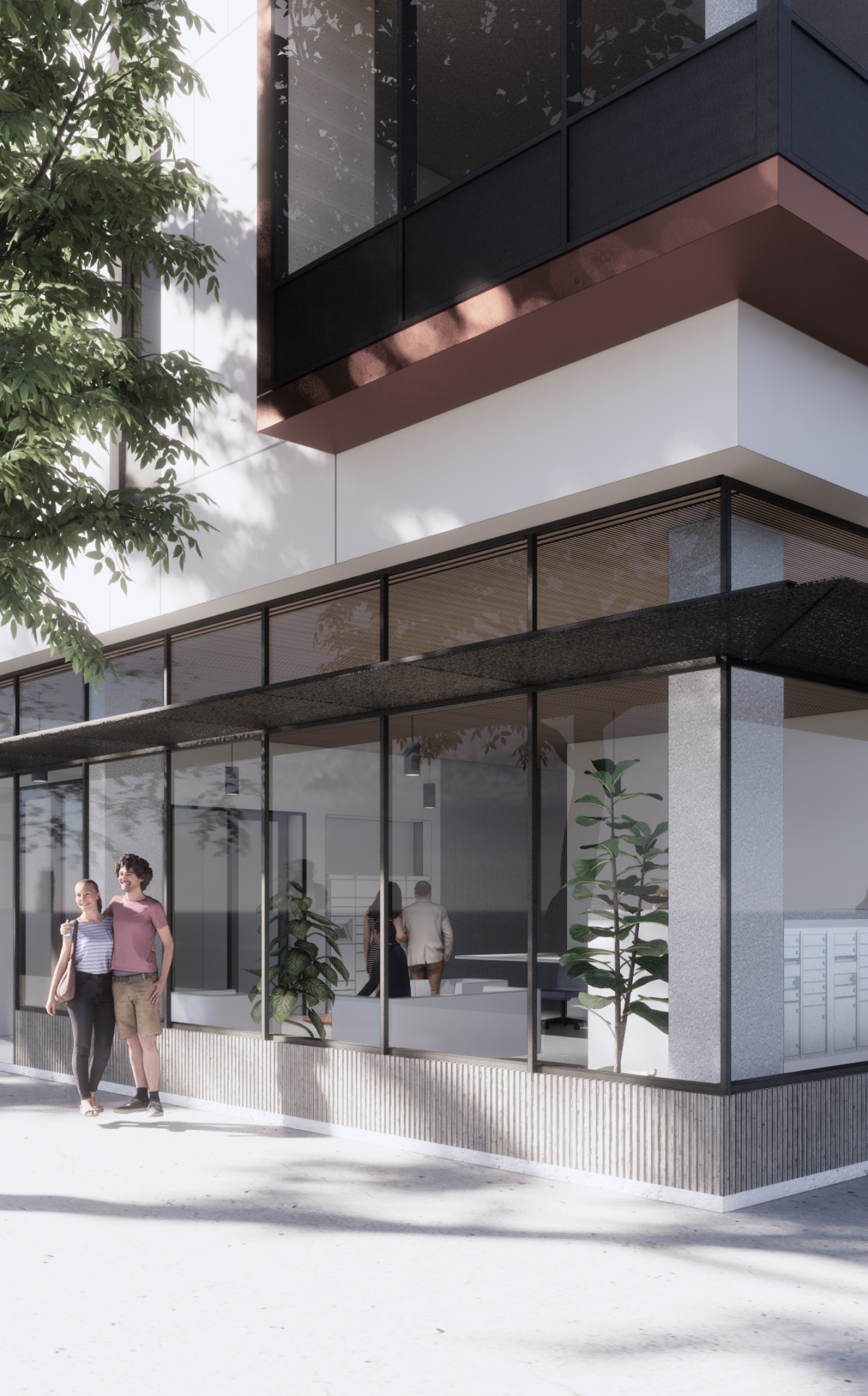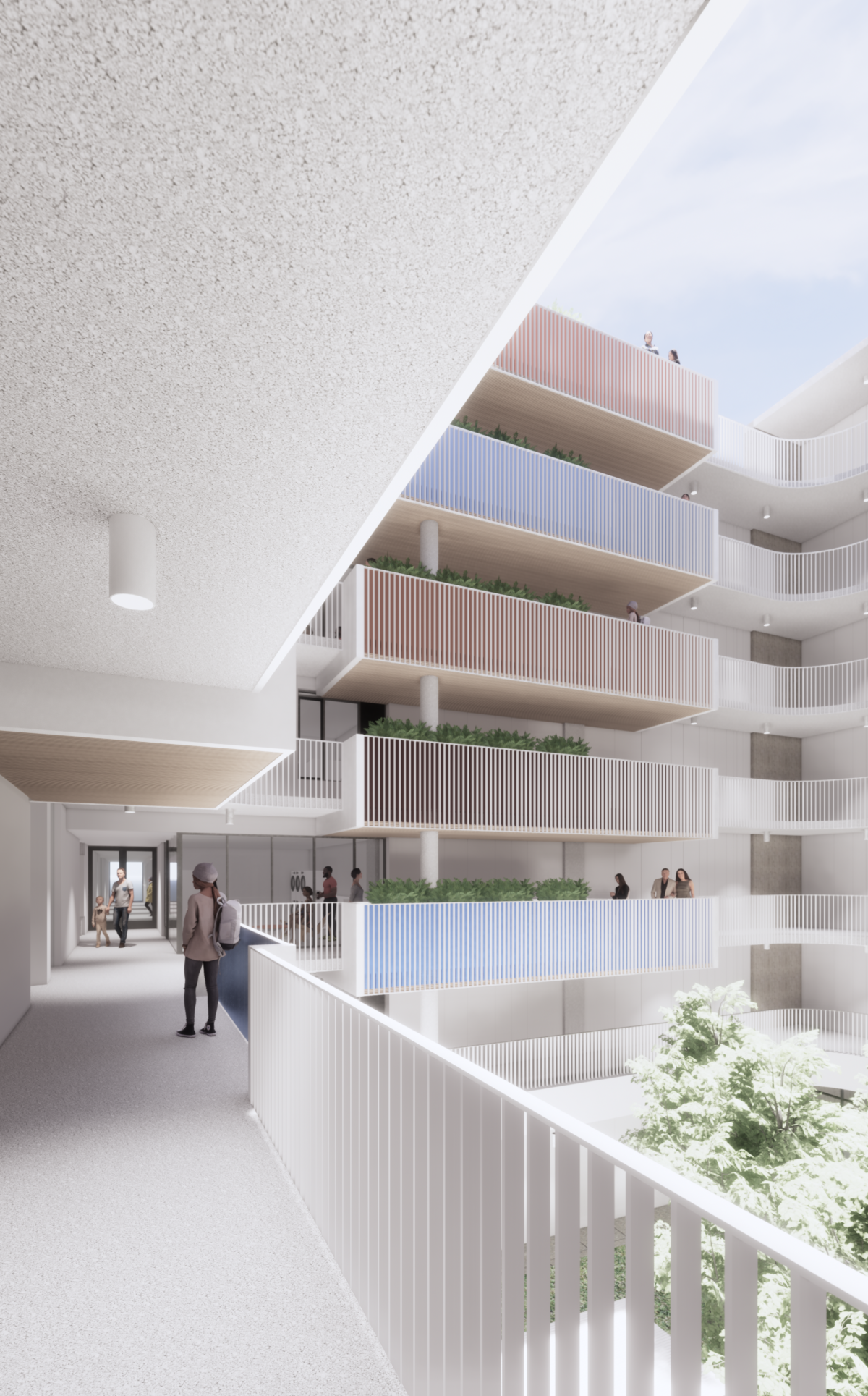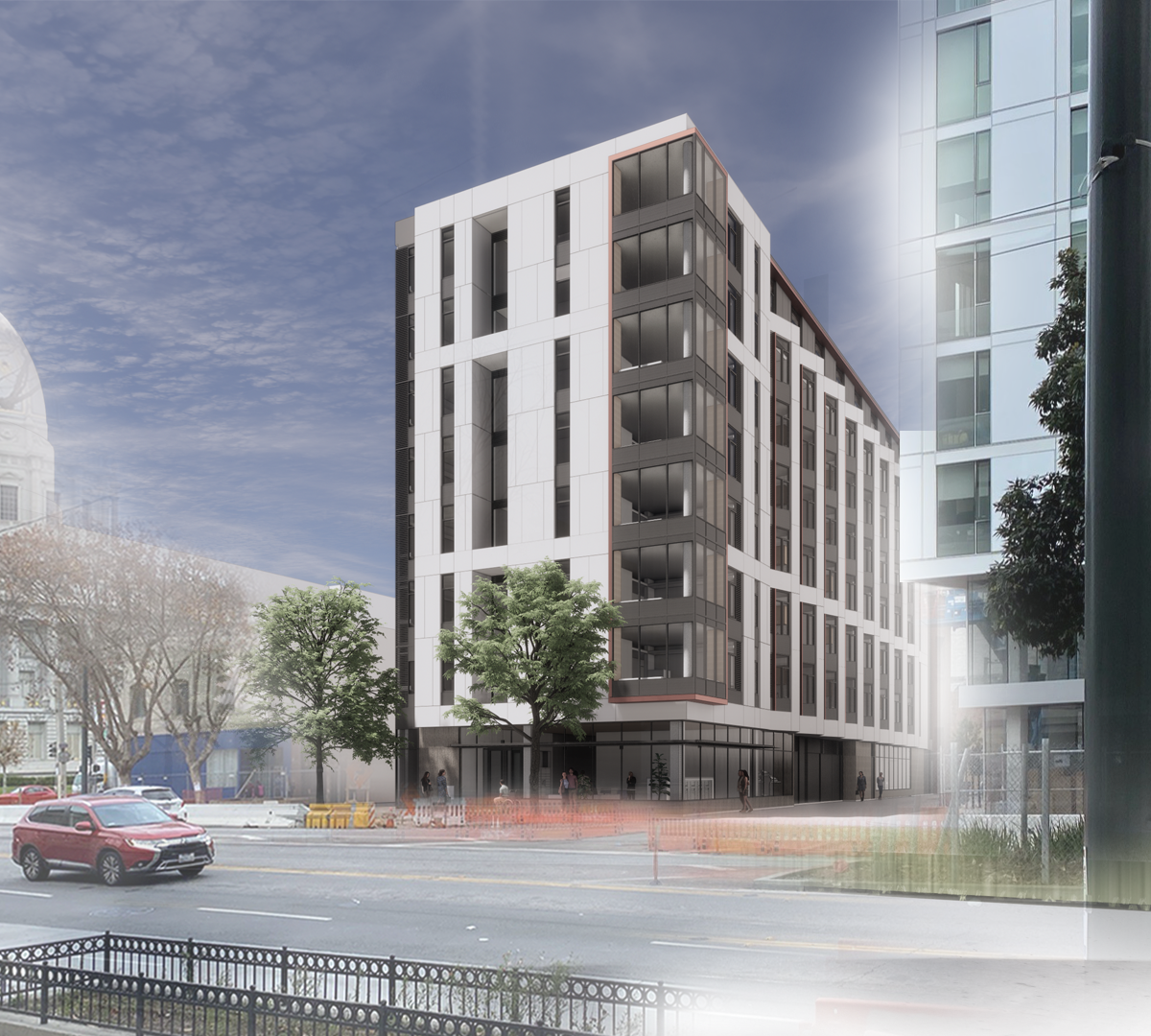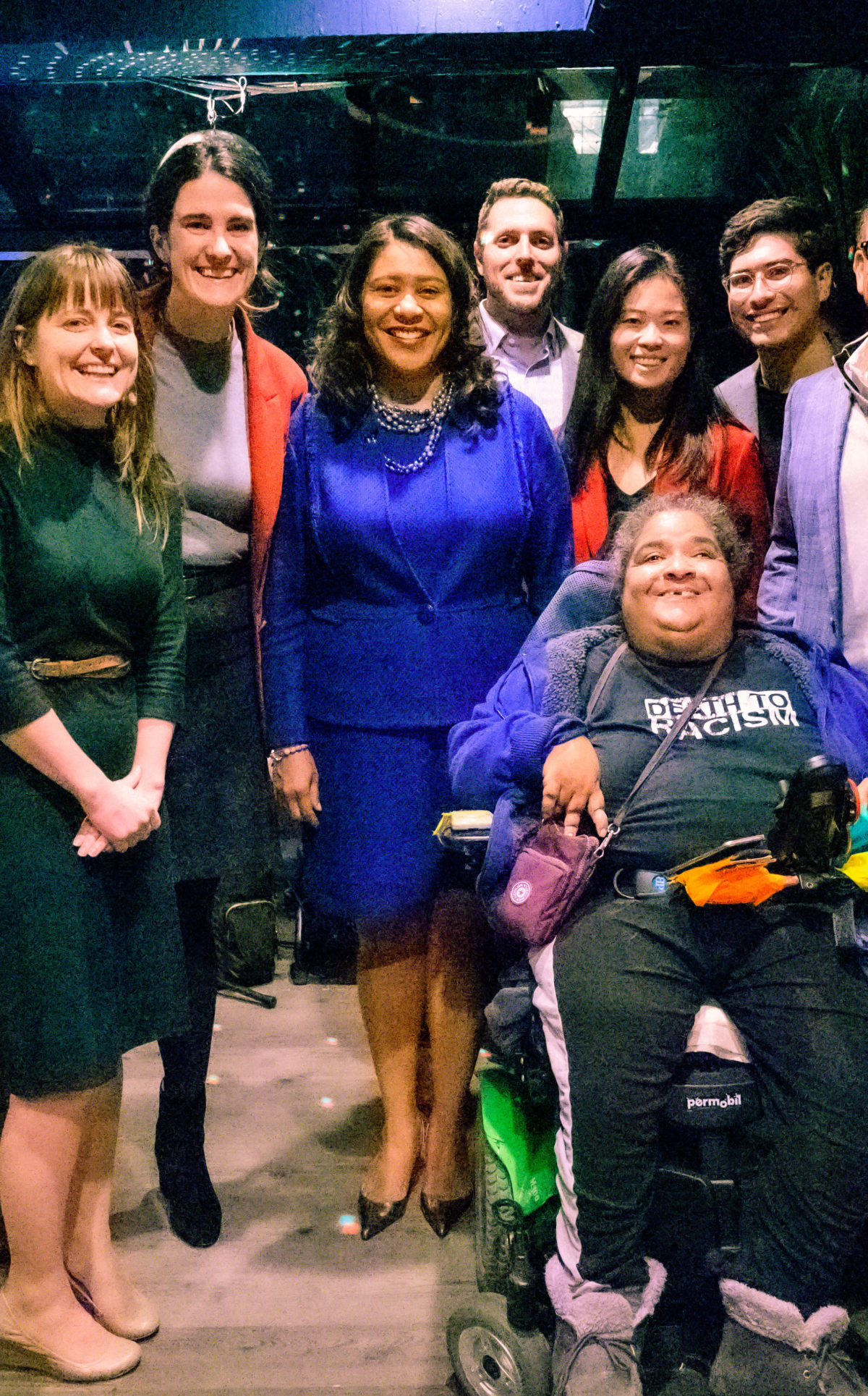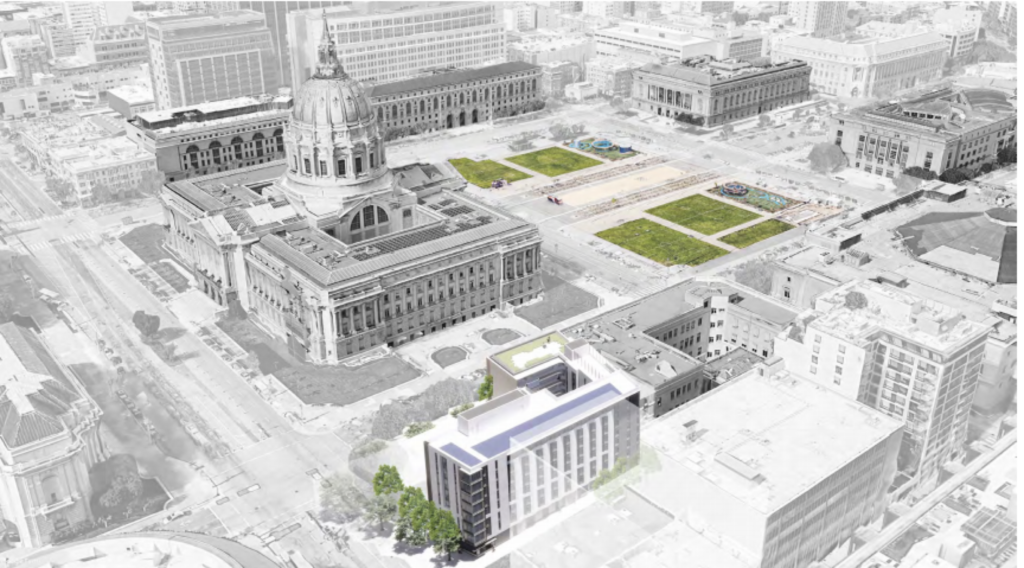 Inclusive
Twenty-five percent of the units will be dedicated to people with disabilities who use home and community based services. This fully accessible and universally designed building will provide programming for all residents and neighbors with the goal of fostering a mutually supportive environment rooted in the ethos of interdependence and informal support networks. Two full-time Inclusion Concierge help residents navigate their neighborhood, engage with their city, connect to programs and activities, and build community among residents of all abilities.
Sustainable
The Kelsey and its partners were awarded the site through, Reinventing Cities, an unprecedented global competition organized by the C40 to drive carbon neutral and resilient urban regeneration. The Kelsey Civic Center will model that an all-electric, low carbon building can be affordable to people of all incomes. To support biodiversity and urban agriculture, the project will offer a large garden within the building's courtyard. "Co-living in spirit" efficient units with shared spaces will minimize resource waste, support low carbon design, and foster a resilient community.
Affordable
The Kelsey Civic Center will offer 100+ units of affordable housing. All units will be open to those who qualify at 20%, 40%, 60%, and 80% of area median income creating a truly mixed income community.
Development Partners
Mercy Housing California (Mercy) is a California-based nonprofit housing development organization with the mission of creating and strengthening healthy communities. Mercy Housing California has created and preserved affordable housing for Californians for over 35 years. Today Mercy owns and manages 151 communities with over 10,300 homes statewide for more than 19,600 people. Mercy Housing Management Group (MHMG) will be the management agent for the property and is committed to providing quality property management services that reinforce the philosophy that all residents deserve respect, dignity, and a place to call home. Mercy Housing California and MHMG are affiliates of Mercy Housing, Inc., a national nonprofit housing development, management, and resident services organization founded by six congregations of Women Religious including the Daughters of Charity, the Sisters of Mercy, and the Sisters of St. Joseph of Orange.