San Jose, Groundbreaking in 2021
The Kelsey Ayer Station is a fully inclusive mixed-ability, mixed-income housing community located in a transit-oriented neighborhood blocks north of downtown San Jose. The 115 apartment homes include a mix of 2-bedrooms and studios for individuals with and without disabilities across a range of incomes. The project features shared community amenities and outdoor spaces. Inclusion Concierges™ connect residents to each other, the community, and desired services and supports.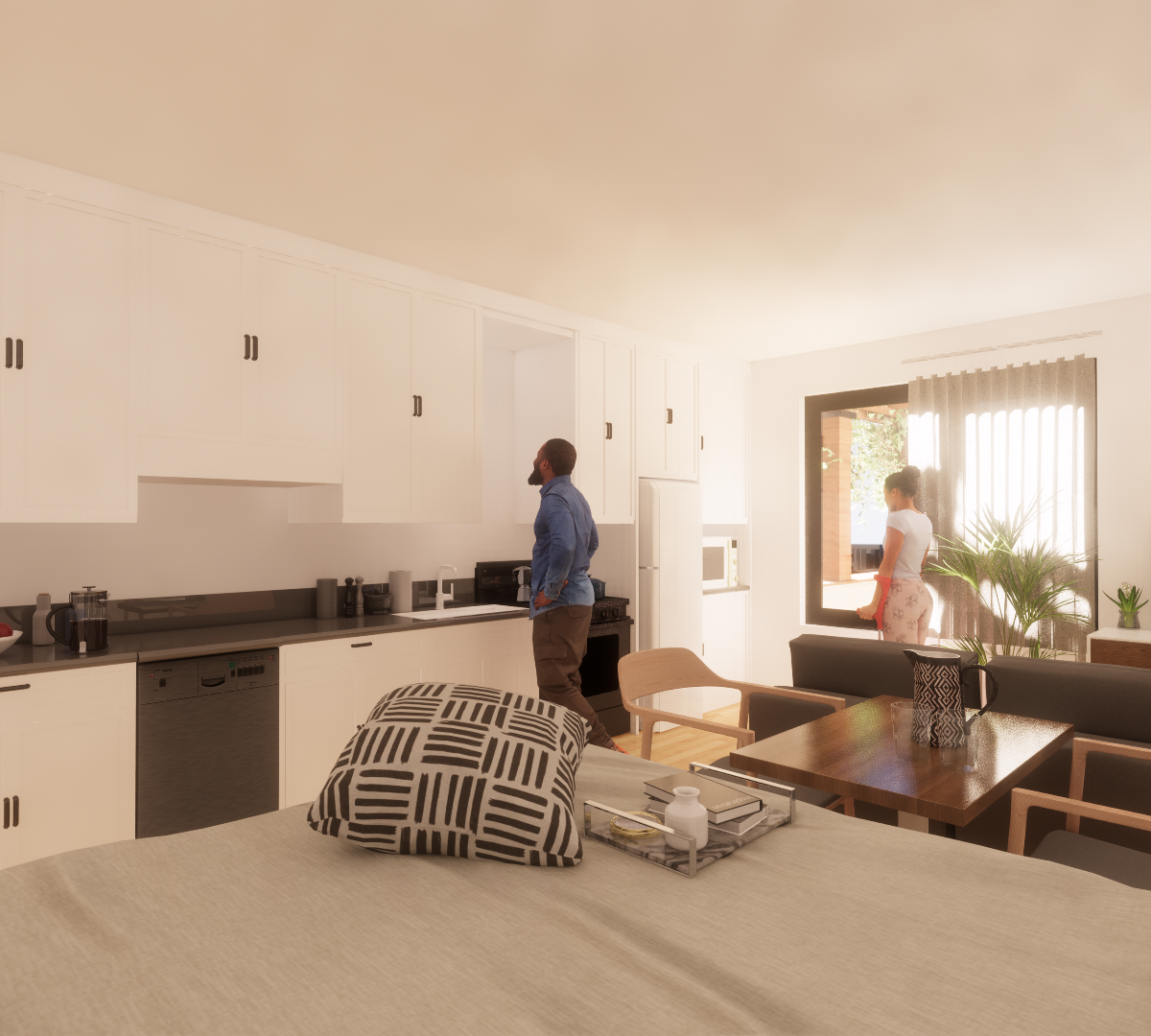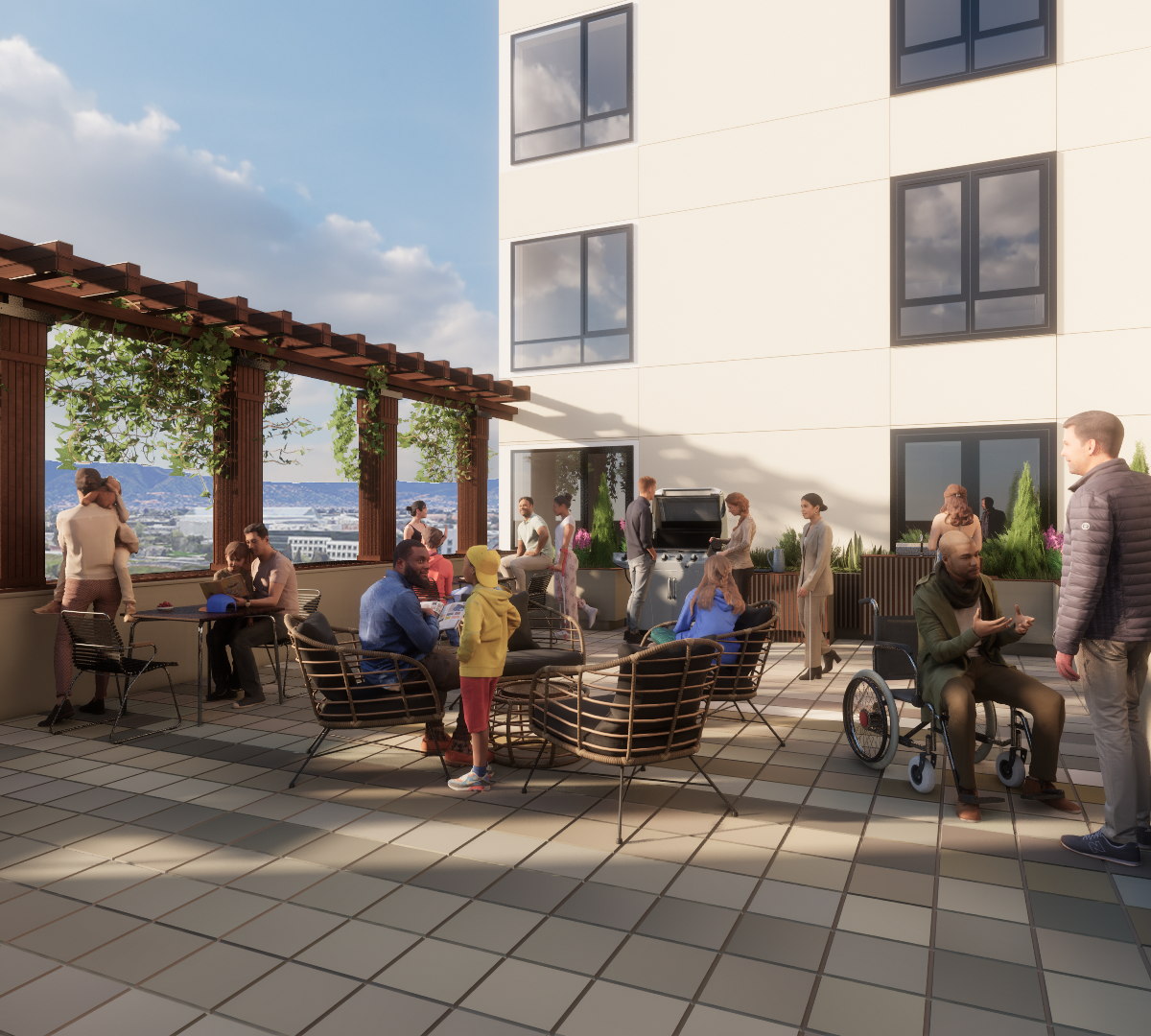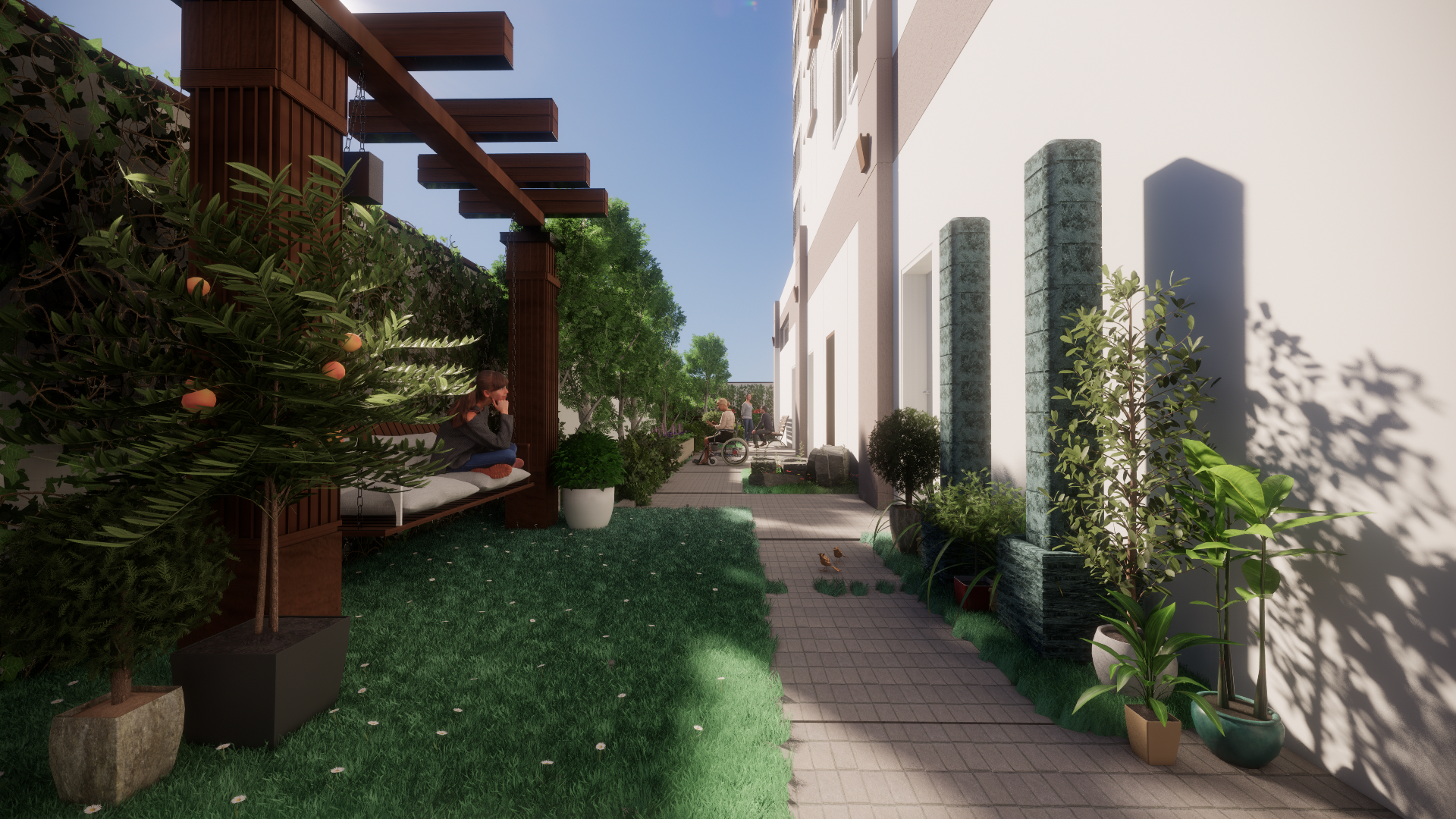 Located adjacent to the Santa Clara Valley Transportation Authority light rail and a short walk from downtown San Jose and Diridon Station, the project is a dense transit-oriented location that will allow residents to both utilize on-site support services and community programming as well as leverage nearby urban amenities.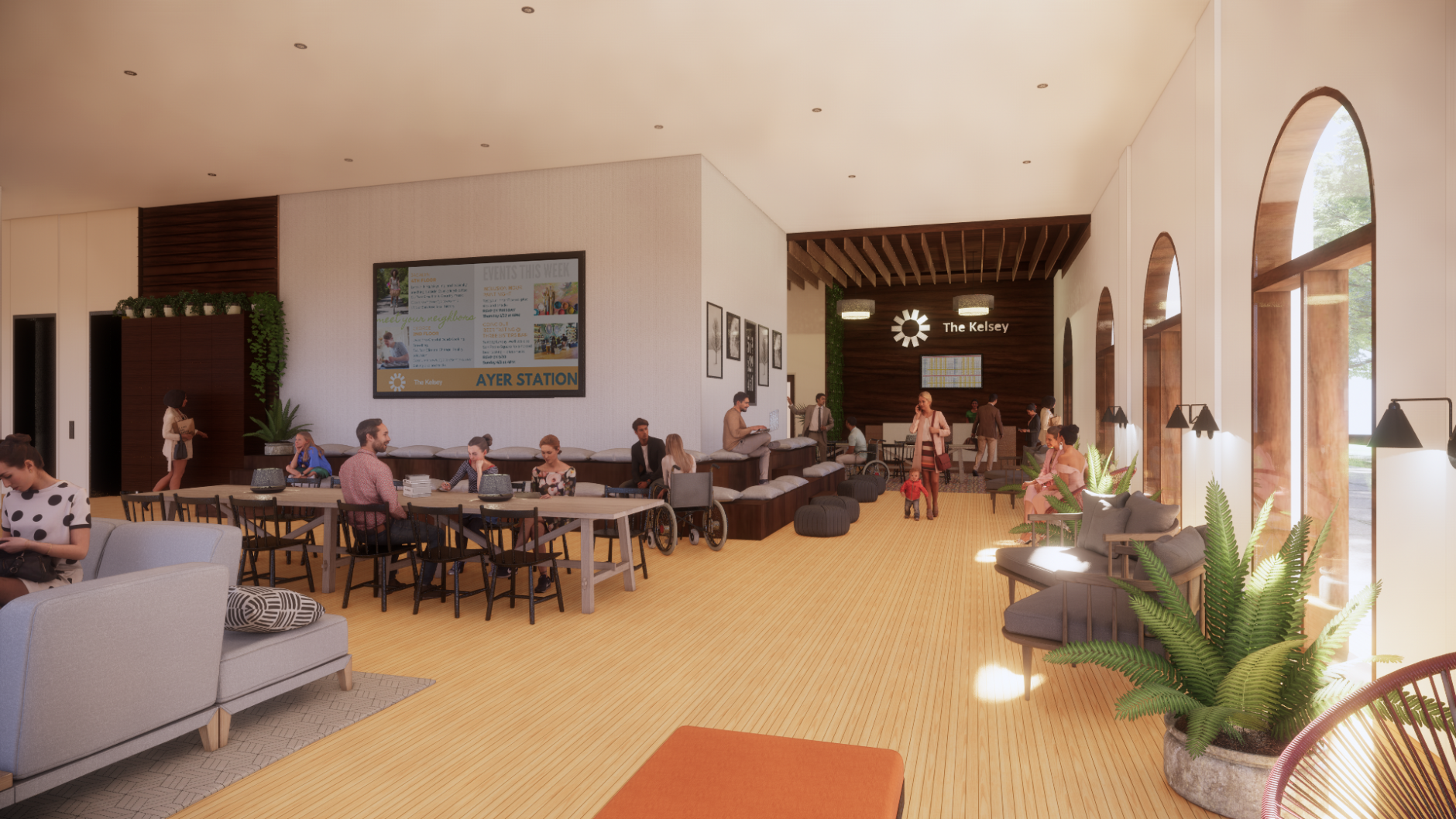 Units and Residents
The Kelsey Ayer Station includes a mix of workforce housing, affordable, and deeply affordable homes to welcome residents across a diversity of incomes and with diverse affordability needs. 25% of homes are reserved for individuals with intellectual and developmental disabilities across all incomes. Our signature Inclusion Concierges™ help build community for our residents of all abilities, as well as connect them to outside supports and services.
Key Amenities
In conversation with community members of all abilities, individuals repeatedly spoke to some key design needs: flexible spaces that promote connection, outdoor amenities, and universally designed spaces. We're excited to incorporate all three into The Kelsey Ayer Station, as the building includes approximately 8,000 square feet of community spaces. A gathering space on the ground floor creates room for neighbors to connect. Each floor includes community spaces such as lounges, fitness rooms, and shared workstations. Residents can socialize on the community terrace or spend quiet moments in the sensory garden. The entire building utilizes universal design to ensure that all spaces are accessible and inclusive.
Location
We selected this site because of its proximity to transit, jobs, arts, culture, services, and healthcare. The site is 500 feet from VTA light rail, a 15-minute walk from downtown San Jose, and a 25-minute walk to Diridon station. Our residents of all abilities have quick access to jobs, community life, and entertainment without ever having to get into a car. We're already building relationships with key community organizations who will be project partners in service delivery, employment, and promoting active community life for all members of The Kelsey Ayer Station.
Development Partner
The Kelsey is excited to be working with Sares Regis Group of Northern California (SRGNC) and Devine and Gong, Inc (DGI) on this project.
Sares Regis is a San Mateo-based developer of high-quality rental and ownership communities throughout the Bay Area. Since 1992, SRGNC has acquired or developed approximately 19,000 multi-family and residential housing units and 14 million square feet of commercial and civic properties. They currently have a residential pipeline of over 2,500 residences both for sale and for rent valued at over $1.5 billion and over $2.5 billion of commercial activity in the Bay Area. ​
Devine and Gong, Inc, formed in 1985, provides finance and development services for the acquisition, rehabilitation and operation of affordable housing projects in the western United States. They specialize in projects subsidized or insured by federal, state, or local governments. DGI exists to enhance and fortify the assets of low-income communities. They are dedicated to improving the lives of low-income families, seniors, and special needs clients through the development of decent, safe, affordable housing and other real estate.