The Housing Design Standards for Accessibility and Inclusion equip designers, builders, and developers with guidelines and frameworks for disability-forward housing creation. It highlights cross-disability accessibility and design decisions that are anchored in inclusion. Each month we feature one of our partners and the Element they're most excited about.
Graeme Erickson Joeck |Senior Consultant, Advocacy + Strategy | Independent Contractor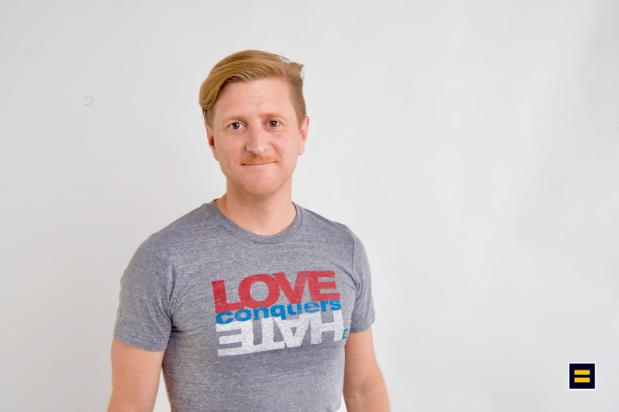 This month, we have the privilege of spotlighting our friend and collaborator, Graeme Joeck, an Advocacy and Strategy Consultant who has completed various projects with The Kelsey. His element of choice, Individual Roommate Selection, truly empowers residents when it comes to choosing their roommates. Graeme highlights his involvement in the LGBTQ+ Community and the notion of "chosen family" as the factors that influenced his selection. Your "chosen family" is usually made up of non-relatives who can provide the emotional intimacy and support needed to thrive. Graeme also loves the fact that the ultimate choice is given to the resident, "chosen family" or not.
Name of Element: Individual Roommate Selection (6.2)
Description: Residents have a choice about their individual apartment roommates.
*ESSENTIAL ELEMENT*
Level 1 – (intermediate) A dedicated staff trained in inclusion, disability, supports, and services on staff to:
Matching services can be provided but residents are given the ultimate choice
Exceptions in shared/co-living where residents have individual bedroom/bathroom but share a common suite with other housemates
Design Category: Operations & Amenities
Impact Area(s): Mobility & Height; Hearing & Acoustics; Vision; Health & Wellness; Cognitive Access; Support Needs
Additional Benefit(s): Safety, Better Design
Why is this element important to you, personally or for the project?
Providing individuals an opportunity to personally select who they live with provides autonomy and community rarely found elsewhere in affordable housing, which can contribute positively to emotional well-being and community connectedness. Within the LGBTQ+ community, many of us relate to the concept of "chosen family," meaning that non-relatives can often provide the essential support and emotional intimacy all people need to thrive. Individual Roommate Selection as a design standard lives at the joyful intersection between disability and queer visions for abundant and joyful housing.
How would you explain this element to a 2nd grader?
Oftentimes people who need help with their housing don't get to choose who lives with them, but all people are happier when they get to keep the people they love close by. That's why this idea helps everyone live healthy lives.
How did this accessibility element change (for the better) the overall project (optional)?
I imagine a housing project that prioritizes community connectedness, through roommate selection and other means, as an environment that thrives over the long haul. The more we get to self-select and include our diverse communities into our housing options, the healthier and happier our lives will be.
What recommendations would you make to someone designing a disability-forward housing project (related to the design standards)?
Listen to the people! Organizations like The Kelsey, who blend community building with federal advocacy, deliberately create spaces where all voices can be heard and addressed. The existence of The Kelsey will ensure that when you design for people on the margins, you design in ways that benefit everyone.