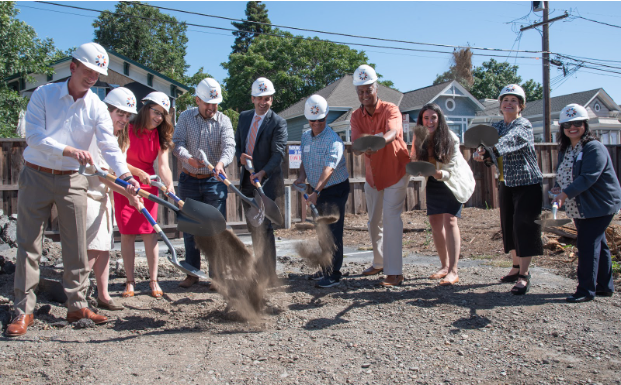 On June 30 we celebrated the groundbreaking of The Kelsey Ayer Station.  The Kelsey Ayer Station will bring 115 affordable, accessible, and inclusive homes for people with and without disabilities to the San Jose community.  The groundbreaking marks a major milestone in The Kelsey's ongoing mission of pioneering disability-forward housing solutions that open doors to homes and opportunities for everyone. Watch a video recap here.
"It is so rare to find new construction that serves both extremely low-income residents and people with disabilities while providing innovative services and amenities. "
-Kermit Mawakana, Division Manager for the Residential Development Division of the City of San Jose Housing Department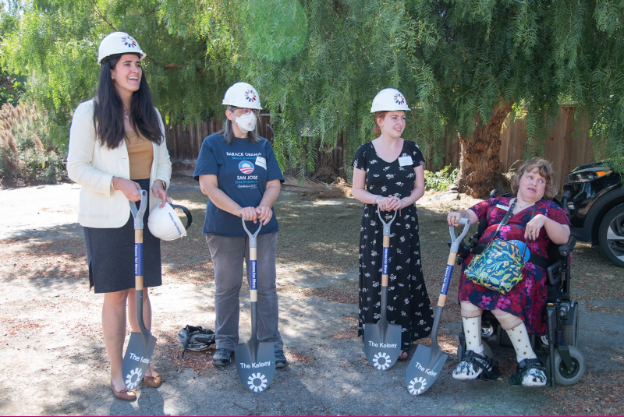 The event was a milestone celebrated with our community, including the Community Advisory Group and neighbors from the Vendome and Japantown neighborhood. This project has been shaped by those with lived experience around disability-forward housing and the local community. Both Mayor Sam Liccardo and Conculmember Peralez, who have been partners since the project's earliest stages, spoke to the strength of the community engagement throughout our development process. We were proud to mark this moment with those who have made this community possible.
The Kelsey Ayer Station is a $75M project that includes funding from local, state, and federal public funds, private lending, and philanthropic gifts. The community received the first loan from Google's affordable housing fund for predevelopment. Permanent funding partners include the City of San Jose, California Department of Housing and Community Development Transit Oriented Development Program, US Department of Housing & Urban Development, Capital One, Enterprise Community Partners, California Housing Finance Agency, Housing Trust Silicon Valley, the Weinberg Foundation, and individual supporters. Many of the funding partners joined us at the groundbreaking as speakers and to offer their support.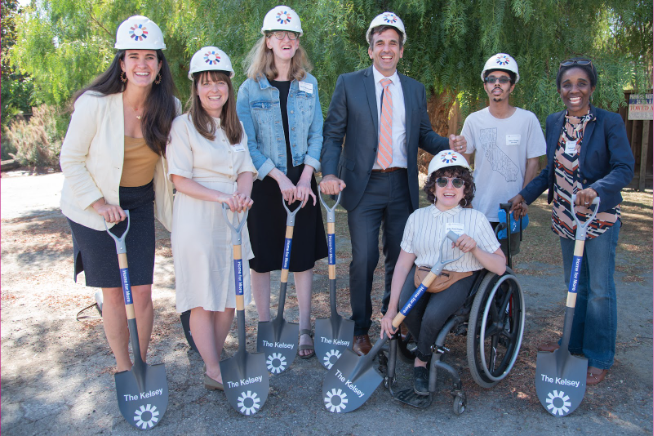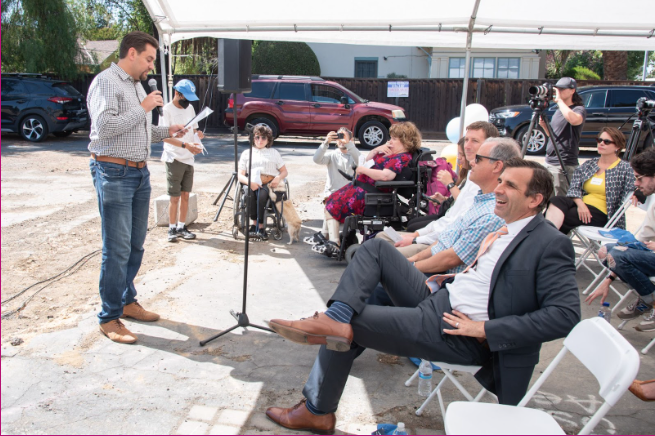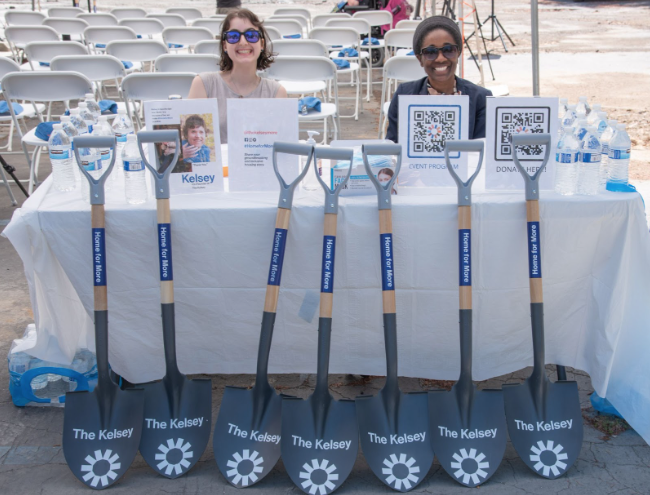 Upon completion, The Kelsey Ayer Station will feature shared community amenities and outdoor space with disability-forward design features to support diverse accessibility as well as on-site Inclusion Concierges™ to connect residents to each other, the community, and desired services and supports.
"The Kelsey is a new and creative model that needs to be everywhere, and today marks a historic milestone in not just what is possible here but what can be possible across the country."
Darcy McCann, The Kelsey's Community Advisory Group
The groundbreaking of The Kelsey Ayer Station and the community it will become is the beginning of a journey to meet such needs both in the Bay Area but also nationwide.