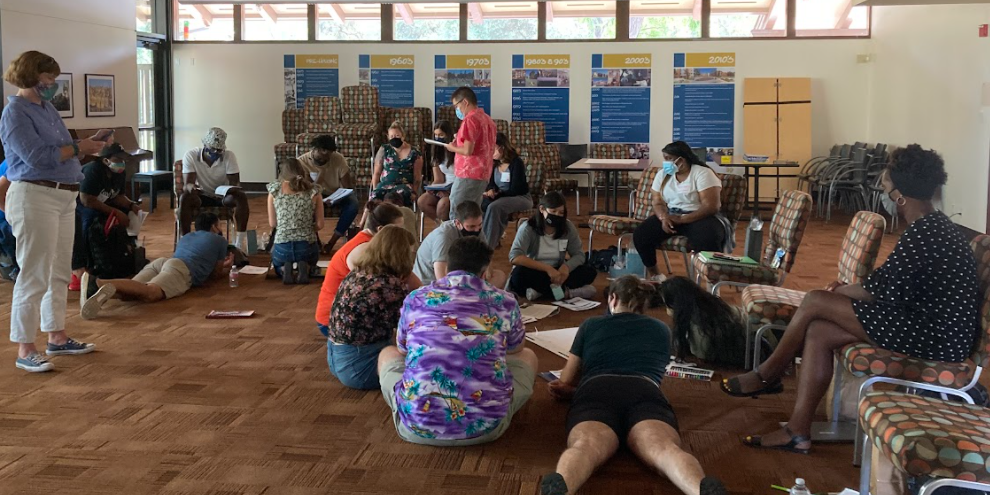 The Kelsey provided Technical Assistance to the MIND Institute at The University of California at Davis to support launching their Redwood SEED Scholars Program. The program is a new initiative at UC Davis to create an inclusive-on-campus experience for students with intellectual disabilities. We helped design the integrated on-campus housing experience for incoming SEED Scholar students, who are now in their fall semester.
Our 6-month engagement developed key strategies and training plans to facilitate inclusion and connection among students with and without disabilities and support a robust residential experience while on campus. Find more about the program here. We structured workshops for prospective SEED scholars, families, and campus staff to envision on-campus programs that provide positive resident experiences for all. At the end of the Technical Assistance engagement, training modules were presented to Resident Directors that included communication tips and resources, case studies, practice activities, and an online training module with videos.
As the program moves forward and grows, we're excited to hear stories of student success and continue to support our partners at UC Davis, the MIND Institute, and the SEED Scholars program.
The Kelsey's Technical Assistance program is designed to increase the capacity of organizations building initiatives and seeking support at the intersection of housing, disability, and community inclusion. Projects are scoped to specific client needs and program design or planning goals. For more information on Technical Assistance opportunities Contact Us.