The Housing Design Standards for Accessibility and Inclusion equip designers, builders, and developers with guidelines and frameworks for disability-forward housing creation. It highlights cross-disability accessibility and design decisions that are anchored in inclusion. Each month we feature one of our partners and the Element they're most excited about.
Name | Affiliation: Tom Hospod | Housing Development Manager | The Kelsey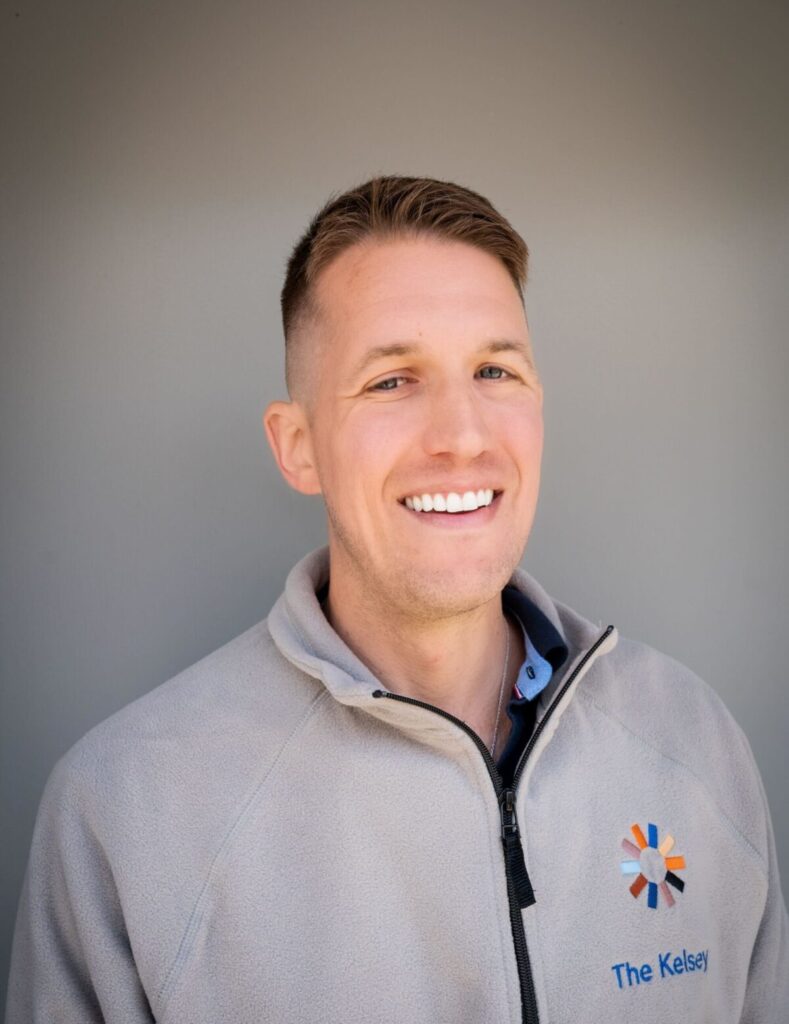 We are thrilled to see our team grow bigger and stronger. This month, we are pleased to welcome Tom Hospod, our new Housing Development Manager. Before The Kelsey, Tom practiced law and worked in real estate development for a national seniors housing development, acquisition, and investment management firm. It is no surprise that Tom, a newcomer to The Kelsey, chose an element that is so foundational and core to so many goals at The Kelsey. His chosen element is Integrated Community, which is a commitment to never isolating or segregating people with disabilities, but rather promoting inclusion that creates belonging, interdependence and higher resident experience. "As a person with disabilities, I see the value of an integrated community that fosters understanding, breaks stereotypes, and provides access to diverse resources and services."
Name of Element: Integrated Community (6.0)
Description: The community does not isolate people with disabilities. *Essential Element*
The housing project should continually work to model its program design on other market-rate and / or affordable housing and not on disability-specific communities
Design Category: Operations & Amenities
Impact Area(s):  Support Needs
Additional Benefit(s): Beauty and Better Design
Why is this element important to you, personally or for the project?
At The Kelsey, we hold "disability-inclusivity" paramount. By this, we mean that we want our residents living with disabilities to feel that they have a true sense of belonging. This is important to avoid the feelings of isolation that are so pervasive in more traditional, "institutional" settings. As a person with disabilities, I see the value of an integrated community that promotes inclusivity, interdependence, and social interaction. This type of community fosters understanding, breaks stereotypes, and provides access to diverse resources and services. the housing development project embedded with this ethos ensures equal opportunities, healthy relationships among and between residents and staff, and long-term sustainability.
How would you explain this element to a 2nd grader?
An integrated community is a happy neighborhood where everyone, with all levels of ability, lives together, engages with each other and ultimately depends on each other. Neighbors can become friends and help each other, making it a great place for everyone!
How did this accessibility element change (for the better) the overall project (optional)?
"Integrated community" improves a project by fostering inclusion, enhancing quality of life for people living with disabilities, promoting understanding, providing access to more resources, ensuring compliance with regulations, creating a sustainable community, and earning a positive reputation among potential residents.
What recommendations would you make to someone designing a disability-forward housing project (related to the design standards)?
I would recommend prioritizing elements that (1) are advantageous to people living with disabilities and (2) enhance the appeal to the potential residents at large. This is a critical step at any stage of development from financial feasibility and site selection to design and construction, and especially to the provision of resident services. Keeping disability inclusion at the forefront of one's mind when planning a community will ensure that it will be truly integrated.