The Kelsey is excited to be expanding our housing offerings in Oakland, in partnership with Atlas and Starcity.
Apartment homes (studio, 1-bedroom, and 2-bedroom) are available at Atlas Oakland. Coliving options are located at Starcity Downtown Oakland. Qualified residents are clients of the Regional Center of the East Bay, or can bring their own services. In addition to housing, residents will have access to The Kelsey's Inclusion Concierge services.
All residents will have access to The Kelsey's signature Inclusion ConciergeTM program, where we will support building connections with neighbors, and the greater community. Inclusion Concierge will support service coordination and host regularly scheduled Inclusion Hours and events onsite.
To learn more about these opportunities, email Ann at ann@thekelsey.org or call (408) ​335-4655.
FAQs
Does The Kelsey provide in-home services?
Residents are expected to be Regional Center of the East Bay clients or bring their own services.
What if I can't afford these rents?
These are current rents for partner communities but future project rents at The Kelsey will be offered for as low as $500 a month. To receive updates on these projects, sign up for our monthly Field Notes here. To be notified when we begin the resident selection process, complete this form for Ayer Station, and this form for Civic Center.
What are the amenities?
Rooftop deck, fitness center, sunset lounge, terrace, pool and spa, storage areas, bike lockers, a 24-hour doorman, an Inclusion Concierge, and more!
All common areas are ADA accessible and homes are ADA adaptable (some ADA compliant units available). Features include outlet extenders, pullout breadboards, kick-plates, and cabinets, grab bar installation and other reasonable accommodations upon request.
How do I qualify for Inclusion Concierge services?
You must be a client of the RCEB and meet the rental income eligibility. Units are subject to annual rent increases and re-certification.
Can I apply with a roommate?
Yes. All household income and credit history are considered when submitting a rental application.
What's the monthly rent?
Rent begins at $2,600 + (studio), $2,900 +(1 bedroom); and $3,900+ (2-bedroom).
Can I qualify my income for my family member?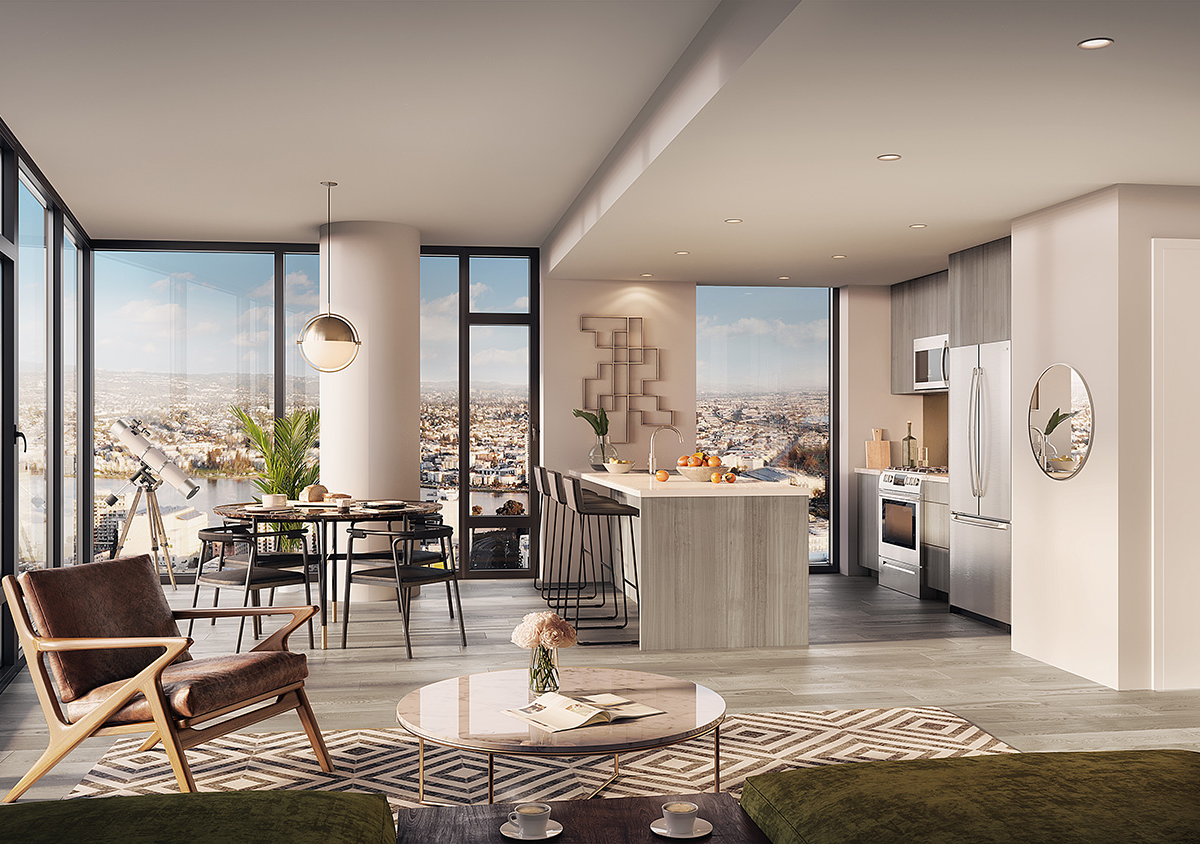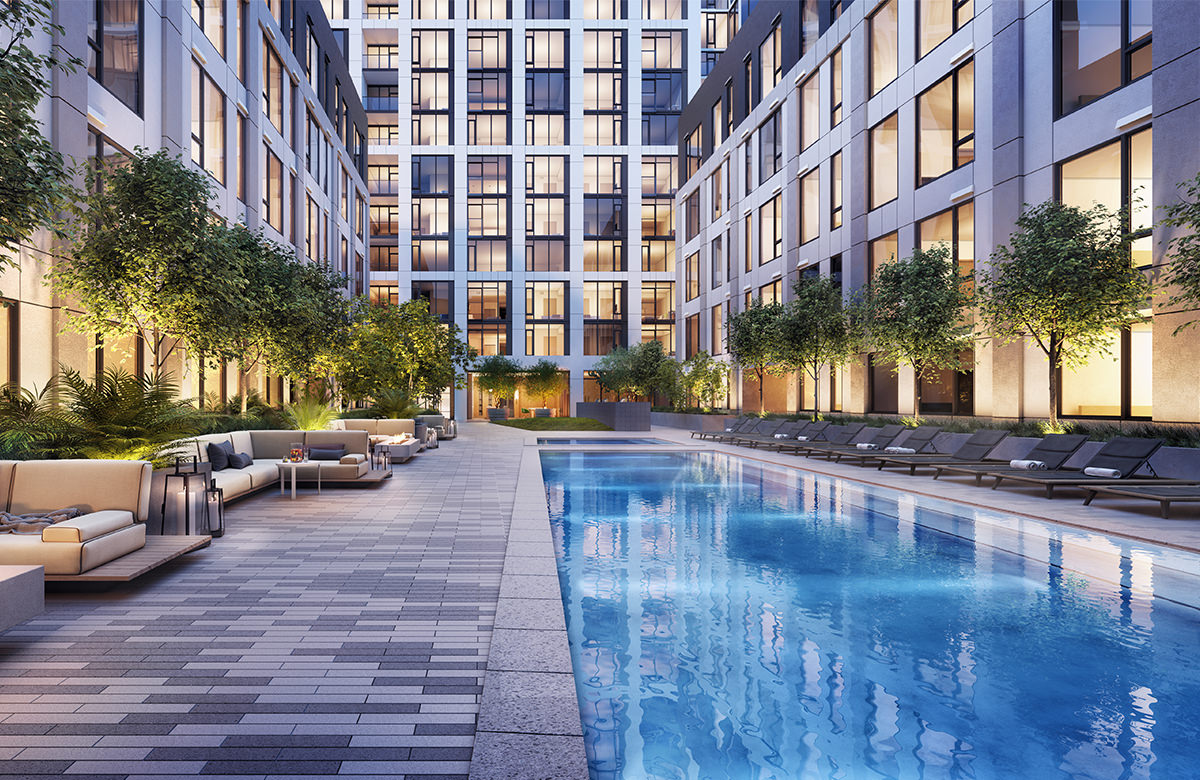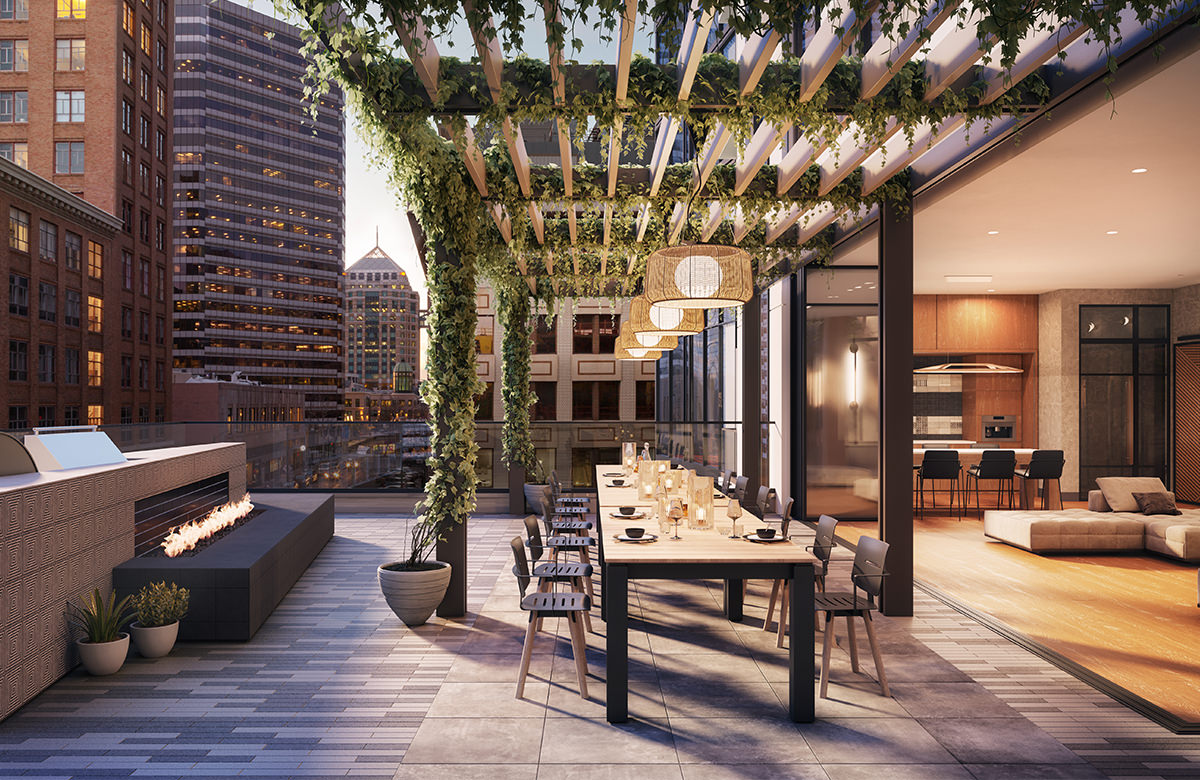 About Atlas
Studio begins at $2,600; 1 bedroom begins at $2,900; and 2 bedrooms begins at $3,900.
Available apartment homes at Atlas can be viewed here. Contact Ann for assistance.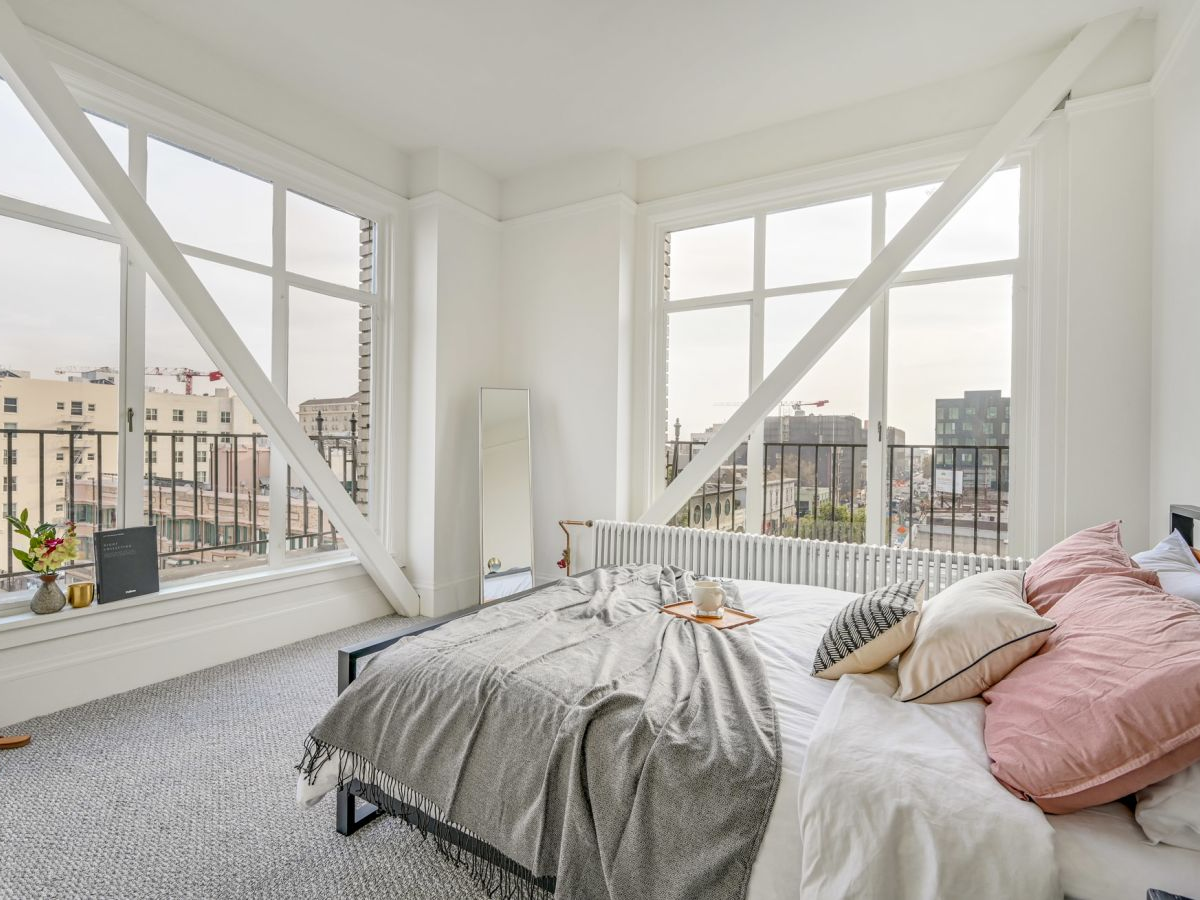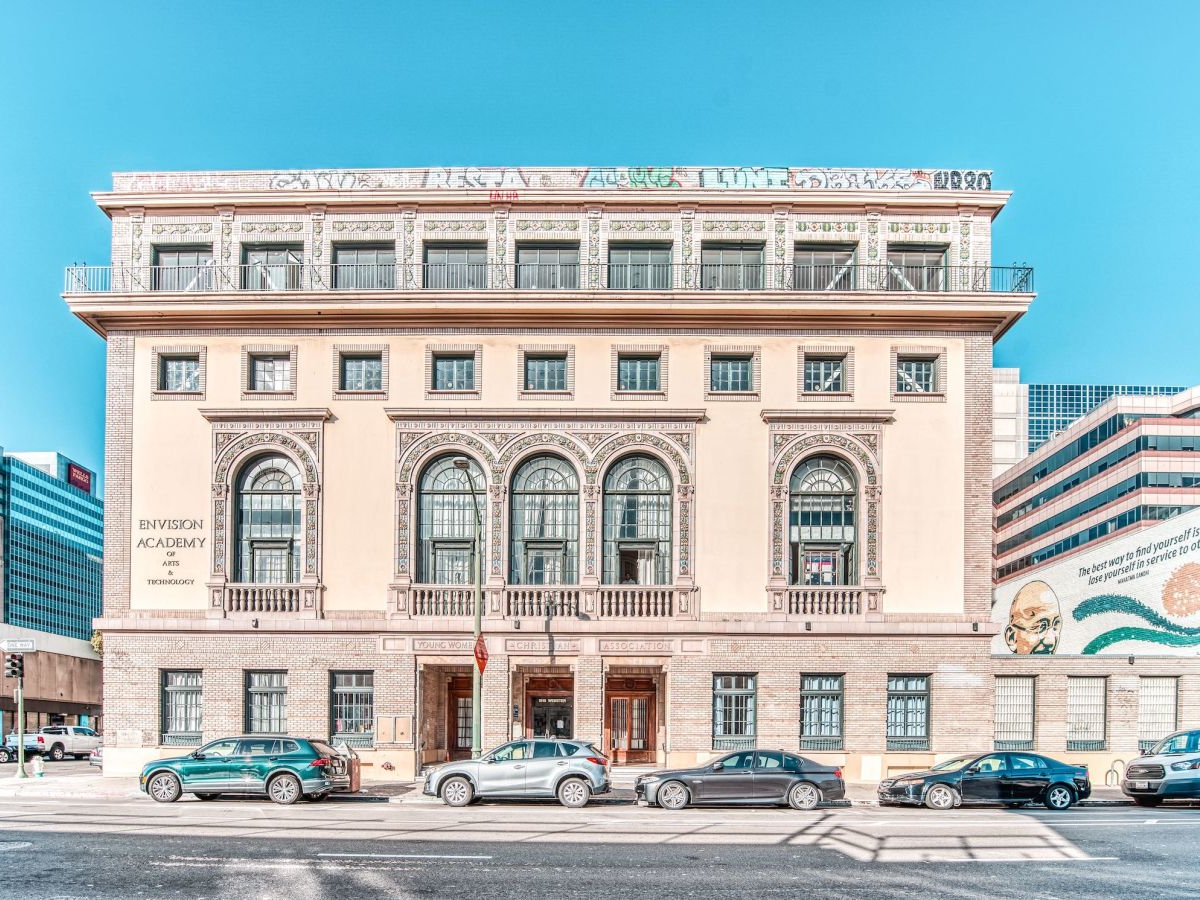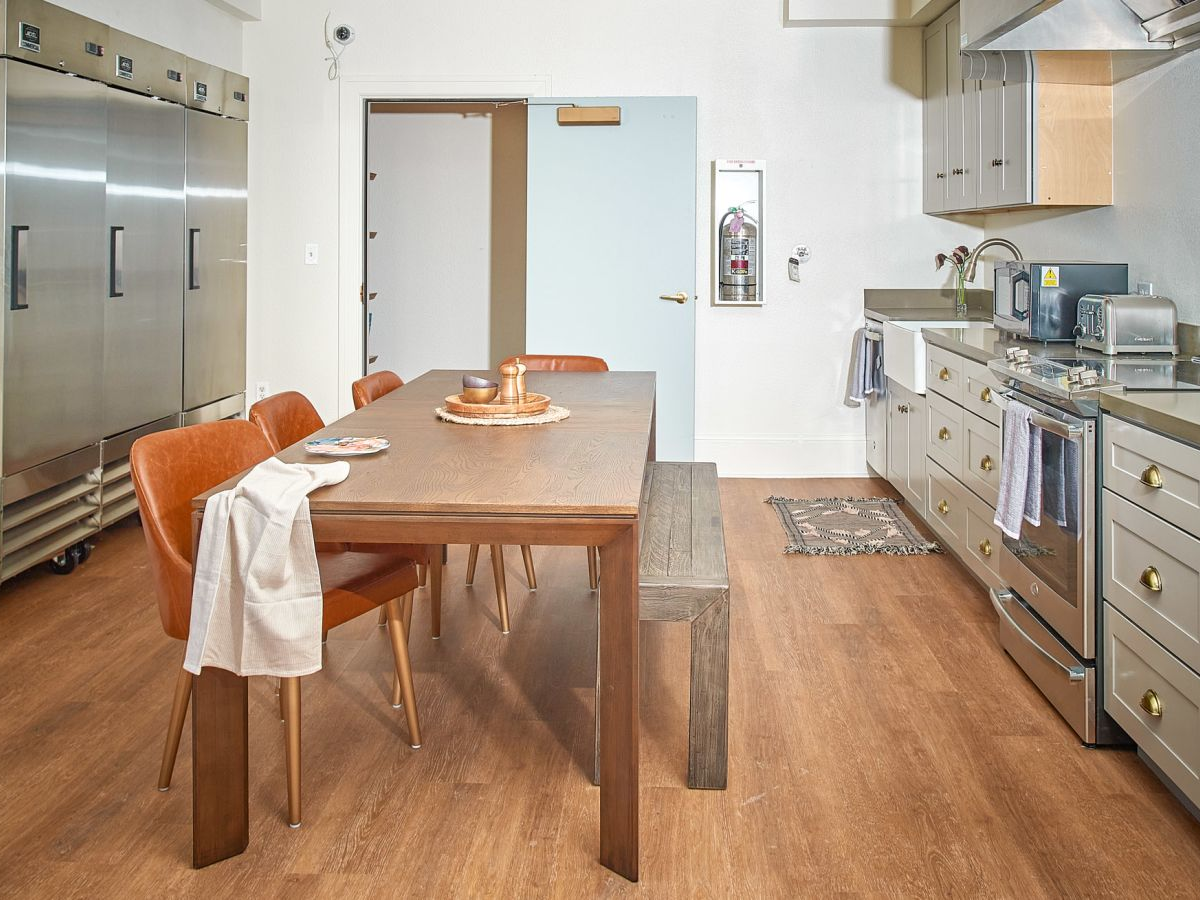 About Starcity
At Starcity, co-living rentals include your own suite with all amenities included, and access to communal spaces.
Your own suite
Each room is outfitted with all of the essentials including a queen or full-sized bed, nightstand, lamp, and closet or wardrobe. Your room features a door outfitted with a keyless locking device ensuring that your security and privacy are top of mind.
Bedroom with all amenities included
Begins at $1200 per month with internet, water, utilities, laundry, and furnishings included.
Communal space
The home has ample spaces that help foster community. Cook up a feast in our industrial kitchens and serve it up in the dining hall. Looking to unwind? Head to the top floor lounge to pop on a movie or open up a board game.
Available apartment homes at Starcity can be viewed here. Contact Ann for assistance.