Over the past year, we have made steady progress towards groundbreaking on our fully inclusive, mixed-ability, mixed-income community in the heart of San Jose.
In November of 2020, we finalized financing and construction documents. In January of this year, the State of California committed $10 million of funding for our transit-oriented development. And just this past March, we submitted our building permits to make our project shovel-ready for construction later this year.
We are excited to announce that we have hit another major milestone on the road to groundbreaking on The Kelsey Ayer Station. On May 4th, the San Jose City Council approved $16 million of funding to help make this project a reality.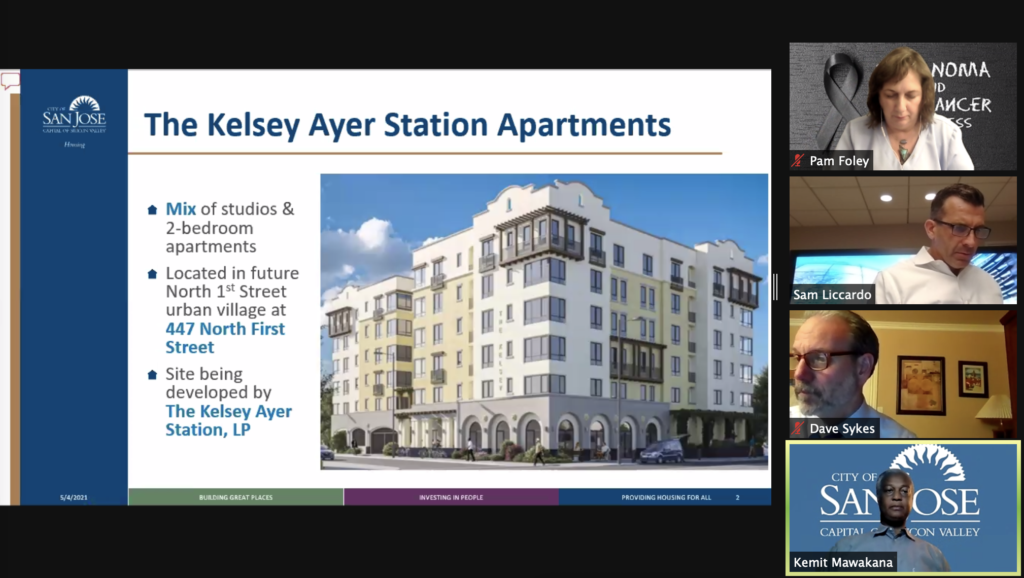 "I live about 15 blocks away. And I appreciate how a great effort has been taken, even with an SB 35 project, to really work with neighbors to ensure that this would be nothing but a great asset to the community and obviously critically essential for the more than 130 people who will be living in the households that will be accommodated here." – Mayor Sam Liccardo
Our thanks to the San Jose City Council, Councilmember Raul Peralez, Mayor Sam Liccardo, and our community. We are overwhelmed and heartened by your support not only at the City Council hearing but for your constant advocacy with us at every step of this journey throughout the past year.
"They're committed to the dignity of the inhabitants, in a way, more than just providing a roof over their heads." – Bob Bixby
We are excited to be moving forward to fully realize this fully accessible, diverse community. Our next steps to groundbreaking will be to apply for tax credits and allocation.