Time & Location
Mar 31, 2020, 4:00 PM–5:30 PM
Zoom Meeting Room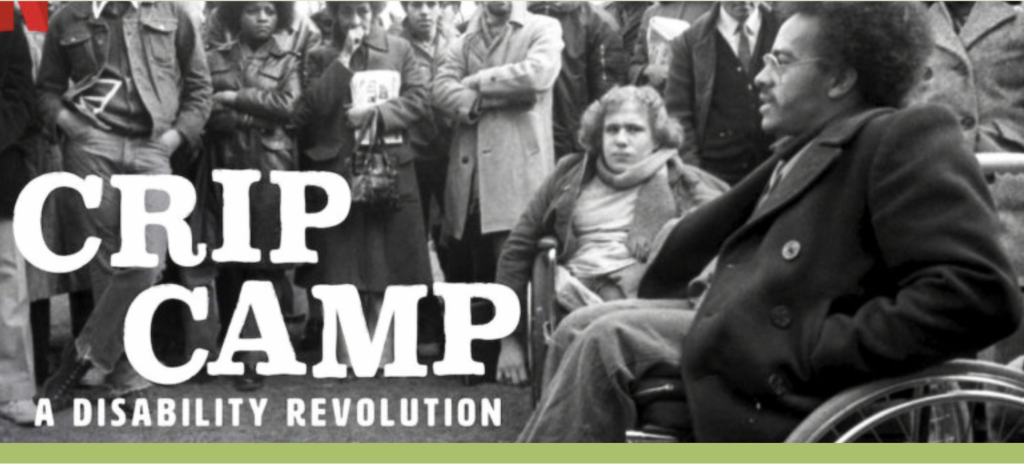 Join The Kelsey and celebrate inclusive community! Plus get updates on our first two projects and some exciting new policy work.
Since we aren't able to meet physically for our March Inclusion Hour, we are making it virtual and talking about an exciting new film — Crip Camp: A Disability Revolution. Watch the film over the weekend, grab your tea or wine and join us Tuesday, March 31st!  We'll connect and discuss the exciting new film to be released on Netflix: Crip Camp. 
Thrilled to share that we will be hosting this in collaboration with Crip Camp and will have Jim LeBrecht, Crip Camp film co-director, and Denise Sherer Jacobson, Story Consultant, film star and disability advocate, Leroy Moore, Jr. Founder of Krip Hop, and Isaac Haney-Owens, Inclusive Housing Advocate, Artist and Board Member at Golden Gate Regional Center join us. 
Down the road from Woodstock, a revolution blossomed in a ramshackle summer camp for teenagers with disabilities, transforming their lives and igniting a landmark movement. Crip Camp is about reclaiming and celebrating your identity, telling your story, and discovering the power of community. Winner of the Sundance Audience Documentary Award and executive produced by Barack and Michelle Obama, the film premieres on Netflix on March 25.
We will share the Zoom link to the Inclusion Hour 24 hours prior here. To receive the Zoom link directly to you, register for the event at this link: https://forms.gle/GhBh16BYBDBSxEHv6
We're excited about this film elevating the importance of various disability rights and disability justice narratives. In particular, the voices of people with disabilities, including people of color and other intersectionally marginalized communities.
"Crip Camp is both a gripping look at the history of the disability rights movement and a timely call to action, urging us to explore our own duty to fight for the dignity of all people."
– President Barack Obama, Executive Producer
Accessibility Information
All are welcome! If you require specific accommodations please email Eric@thekelsey.org by 3pm on March 27th with any needs. We will have live English captioning for this event.
Inclusion Hours with The Kelsey
The Kelsey accelerates and advocates for housing where people of all abilities, incomes, and backgrounds thrive. As we develop our first communities in San Jose and San Francisco, we'll be hosting local Inclusion Hours: events and programs for people of all abilities to build community and connect.