Time & Location
Aug 25, 2020, 4:00 PM–5:00 PM
Zoom Meeting Room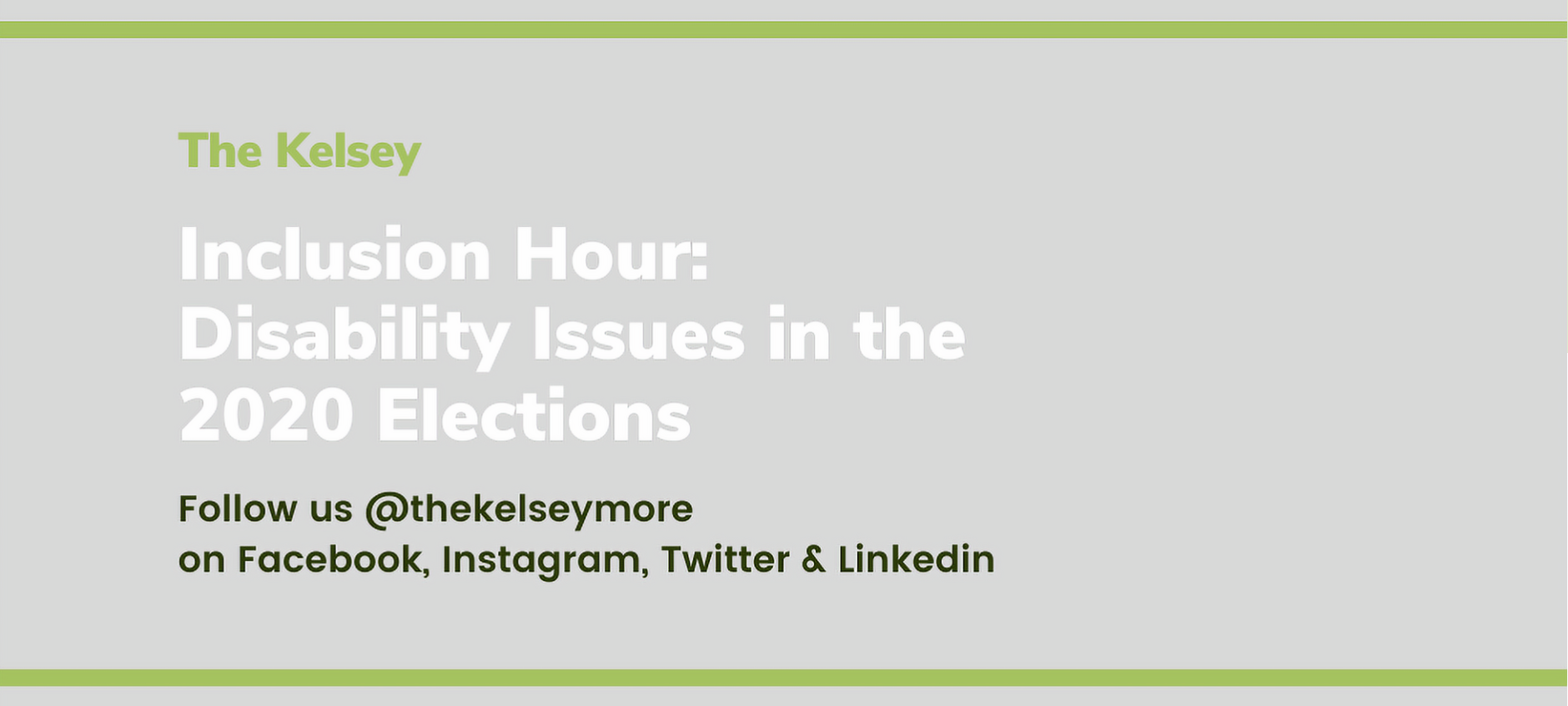 About The Event
With the U.S. Presidential Election coming up in November, along with many state and local items on the ballot, we want to hear from leaders with disabilities on what matters most. What are the key issues to elevate? What are the policies they would like to see most? This panel of disabled leaders will discuss all this and more. Bring your drink of choice and join us for what will be a dynamic conversation with:
Andrew is a disability freelance writer, online activist, and former Center for Independent Living director. He is a contributing writer for Forbes.com. Andrew is also a co-partner of #CripTheVote, a nonpartisan online movement encouraging the political participation of disabled people with Gregg Beratan and Alice Wong.
Kayla Smith is a young black Autistic disability rights advocate from Winston-Salem, North Carolina. She is the creator of #AutisticBlackPride. You can read and see more of her at @BeingKaylaSmith on Twitter, @beingmskaylaon Instagram, and subscribe to her youtube channel here.
Sascha Bittner: Twitter @saschasf
Sascha is a Biden delegate to the DNC convention and as well as to the California Democratic Party. She is a member of the CA Democrat's Party Disability Caucus. Sascha also currently serves as chair of the Regional Advisory Committee on Developmental Disabilities and is a past chair of the California State Council on Developmental Disabilities. She sees voting as an integral part of her overall disability activism.
Cara Reedy, Program Manager for DREDF's Disability & Media Alliance Project (D-MAP), has been involved in media her entire life in one form or another. She's a journalist, an actor, a director, and a photographer. She holds degrees in political science, theatre, and photography.
The Kelsey accelerates and advocates for housing where people with and without disabilities, of all incomes and backgrounds, can live and thrive together. Our approach is a joint direct impact strategy in housing development coupled with broader work in advocacy, community organizing, and field-building. We have 240+ homes in their pipeline with developments in San Jose and San Francisco. For more information, visit www.thekelsey.org.
Inclusion Hours are events that bring people with and without disabilities, of all backgrounds, incomes, and identities together, to build community, connect with new people, enjoy fun events, learn new skills, serve the community, or engage in important discussions. They'll be regularly programming in The Kelsey communities in San Jose, San Francisco, and elsewhere once operational. As those are in development, we host free local and virtual Inclusion Hours. Past inclusion hours have included Q&As with elected officials, Inclusive Yoga, Paint Nights, film viewings, topic-specific speakers, open mic events, among others.