Time & Location
Jul 27, 2020, 5:00 PM–6:00 PM
Zoom Meeting Room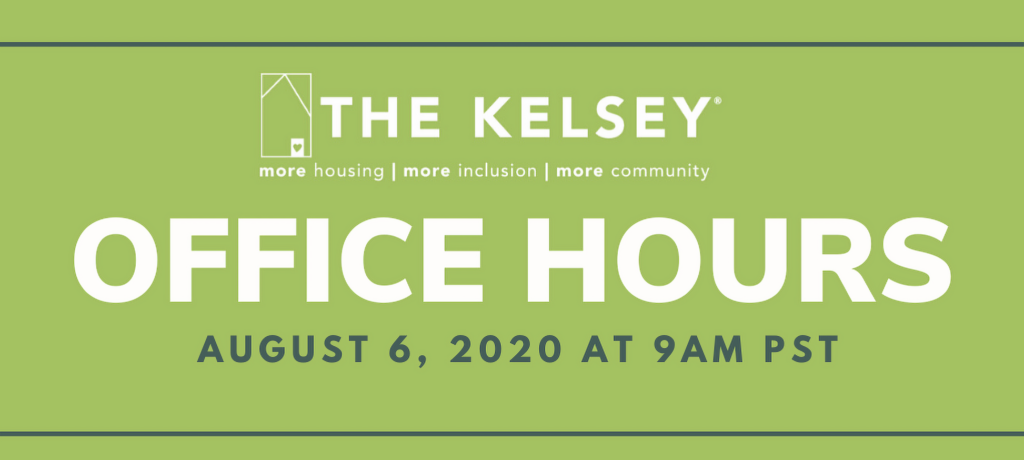 About The Event
Office Hours continue to be a great way for us to answer your questions. Join us and learn about our approach to accelerating affordable, accessible, and inclusive housing. We will review how we approach inclusive housing and our strategy for creating more when organizations lead a diverse team of stakeholders and funding partners. Register here for our next Office Hours, scheduled for August 6 at 9 am PST.
Accessibility Information
All are welcome! This will be hosted online. To request additional accommodations please email eric@thekelsey.org by Monday, July 27 by 5 PM PST.