Time & Location
Dec 17, 2020, 5:30 PM–6:15 PM
Virtual event link will be sent after RSVP
(5:30-6:15 PM PST / 8:30-9:15 PM EST)
(*by house, we mean your house) Join for our virtual year-end event. It has been a season of challenge and change, but it's also been a one of incredible milestones at The Kelsey. And, that's something to celebrate!
Tune in for live site visits and messages from our team and community. Parsonsfield, featured at Hardly Strictly in 2019, will be performing live. We'll also be sending custom 'Honey I'm Home' cocktail kits from our friends at Griffo Distillery for you to toast at the event and enjoy throughout the holiday season.
Click RSVP for tickets and sponsorships. Virtual event link will be shared. For questions and sponsorship info email eric@thekelsey.org
Allie Cannington
Andrea LaVant
Andy Imparato
Ann Bui
Carol King
Caroline Bas
Cate Sullivan
Chris Beda
Chyleene and Jack O'Connor
Colleen Kelly
Elizabeth Grigsby
Eric Mondragon
Erik and Leslie Doyle
Greg and Tracy Johnson
Jim and Patty White
Lindsay Johnson
Matt and Ellen Moran
Micaela Connery
Sascha Bittner
Shaina Li
Stephanie Cornell
Swathi Bonda
Todd Regonini
Toni Steele
Will Goodman
Thank you to Parsonsfield and Griffo Distillery.
Parsonsfield first emerged in 2014 with Poor Old Shine, an ecstatic acoustic collection that prompted The New York Times to praise them as "boisterously youthful yet deftly sentimental" and hailed by Folk Alley as "the most jubilant and danceable indie roots music this side of the Carolinas." The band grew more experimental on their 2016 follow- up, Blooming Through The Black, and the collection earned them both glowing reviews and dates with everyone from Josh Ritter and The Jayhawks to Mandolin Orange. That same year, the group saw their music featured in the hit AMC series "The Walking Dead" and teamed up with the prestigious FreshGrass Festival to compose a score for the 1922 silent classic Nanook of the North, which they performed live alongside the film at the Massachusetts Museum of Contemporary Art.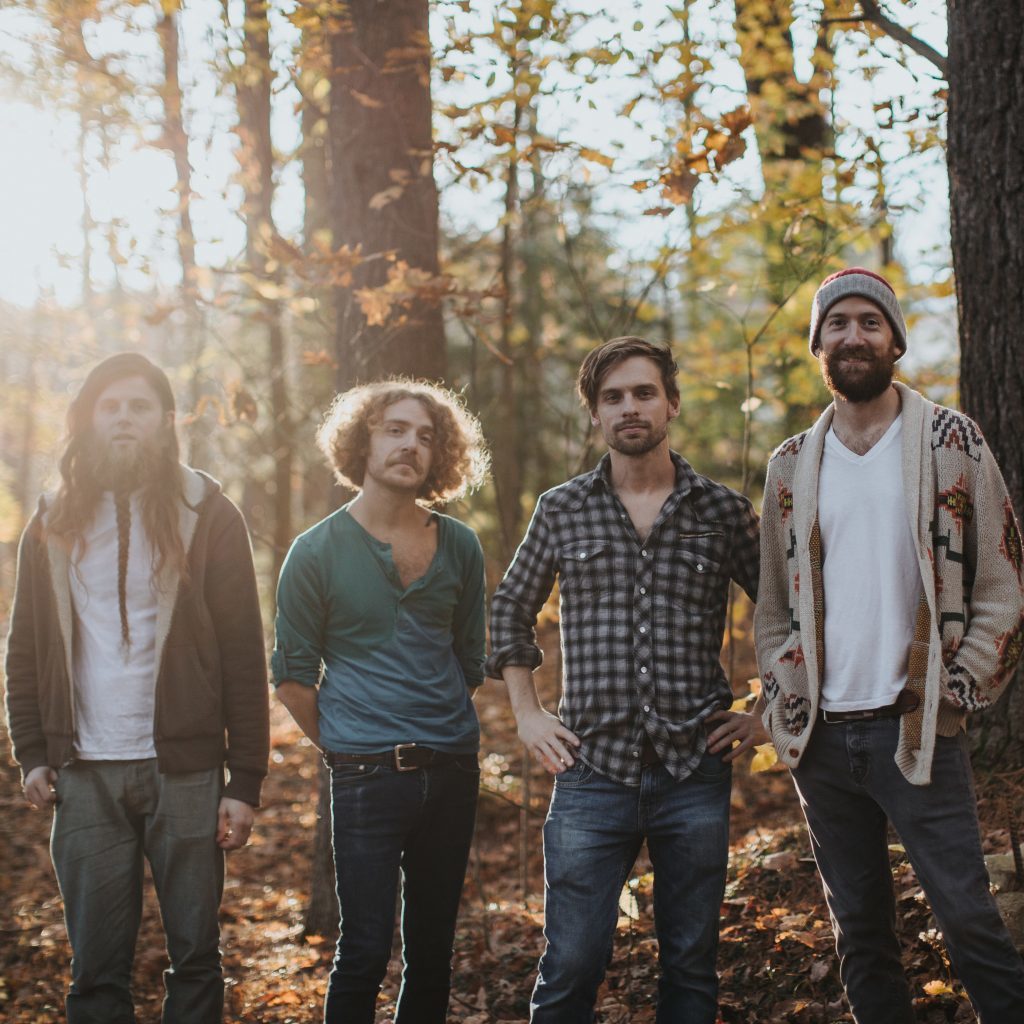 Michael and Jenny opened Griffo Distillery, to utilize Michael's Ph.D. in physics and knack for innovation and Jenny's desire to work locally and develop a business that was a part of the community. After two years of full-time construction, recipe testing, and brand development, they opened the doors to Griffo Distillery in April 2015.